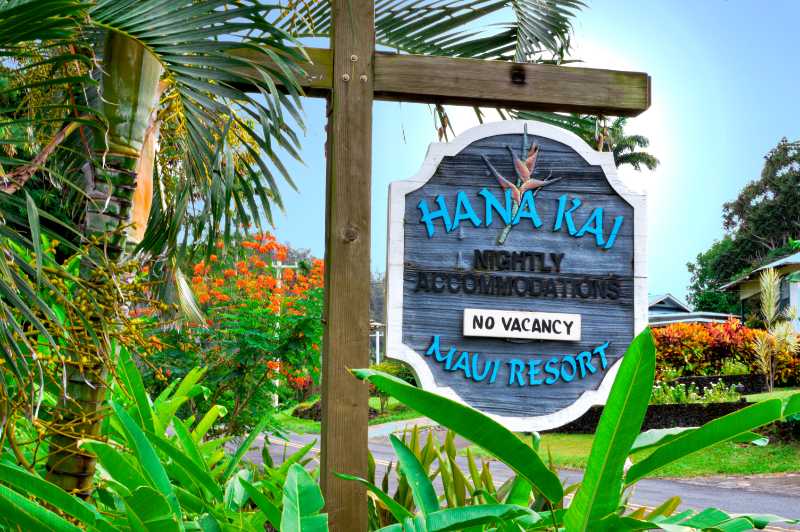 Hana Kai Maui welcomes you to our beautiful oceanfront vacation rentals on Hana Bay at Waikaloa Beach.
We offer first-class studio, one, and two-bedroom Hana accommodations that feature exquisite grounds, beachside barbeque, fully equipped kitchens, private lanais, and free wireless internet service. Many of our Hana condos have panoramic oceanfront views where you can experience incredible sunrises and moonlit nights while turtles and dolphins swim nearby in the surf.
As you travel the beautiful Hana Highway through Maui's untouched rainforest, you will be surrounded by breathtaking views, majestic waterfalls, and a lush tropical landscape. Your journey ends as you reach the town of Hana. Here is unspoiled Hawaii, where you can relax and enjoy the true spirit of Aloha.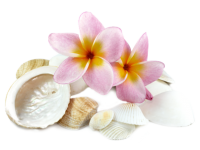 Getting Here
Driving Directions
Head east from the airport on Hana Highway through Paia.
Follow the Hana Highway until you reach Hana. This will take approximately 2 hours from the airport if you don't stop along the way.
As you enter Hana the Hana Highway has a fork in the road. Keep left at that fork and the Hana Highway will become Uakea Road.
Proceed one half mile down Uakea Road and Hana Kai will be on your left.
Our address is 4865 Uakea Road, Hana HI, 96713.
When you enter the parking lot proceed to the right and down to the lower parking lot for the reservation office. After-hours check-in is in the same area and you will see directional signs.
Driving tips:
Pull over and let traffic pass – this allows you to enjoy the scenery and drive at your own pace, keeping traffic evenly dispersed along the road. Chains of vehicles following closely are dangerous especially along the many one-lane areas of the road.
Do not loiter on bridges either in car or on foot. There are local people traveling the road for business, Dr appointments and food shopping.
Park only in designated parking areas and be sure your vehicle is completely off the road. The Hana Highway is far busier than most visitors realize
For more driving tips on the road to Hana, see these tips from Hawaii-Guide.com.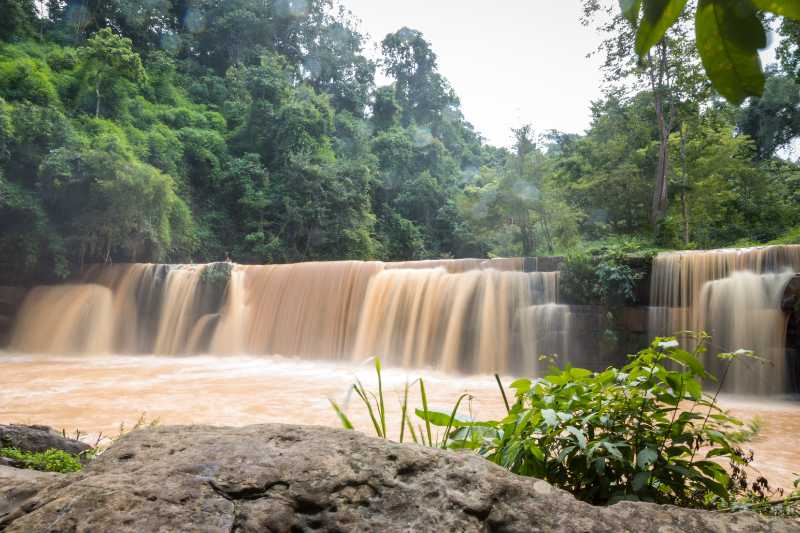 East Maui is prone to flash flooding. Please do not swim in freshwater pools when:
It is raining heavily
It is overcast with low hanging dark clouds on the mountain – indicates heavy rain in the mountains. Flash flooding is imminent
When water is brown – indicates flash flooding is imminent or has occurred
If you are swimming and notice the water level is rising – get out of the water. Flash flooding occurs abruptly – a wall of water!
If locals warn of imminent danger – please listen. We know the signs!
Hana is a place where one loses track of time, where mystical days and tranquil nights simply unfold. Hana Kai Maui offers an unforgettable vacation for you and your family. Please take a look at each of our unique Hana vacation rentals and find the one that fits your needs.