If you've visited Maui and wondered what it would be like to live here, a number of people already know. Some of them you may have heard of. And why not? The incredible beauty of the island has been used for multiple films and TV shows, and the seclusion and privacy are a big draw for both film crews and the actors.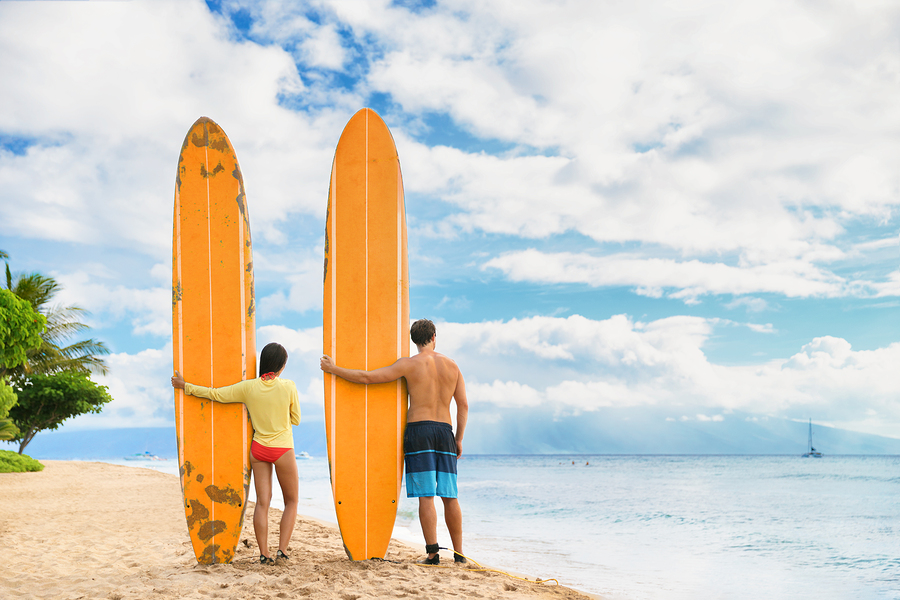 Celebrities love to visit Hawaii, particularly Maui, and many have chosen to buy a home on the Island of Maui. Some live here part time or even half time, while others use theirs as occasional vacation homes.
So what celebrities might be shopping for groceries or picking up mail here?
Movie Stars, Musicians And Others
Clint Eastwood calls Maui his "second adopted home," and built his home near the Wailea beach in an undeveloped area known locally as "White Rock." Maui was also the backdrop for his 2010 film Hereafter.
Steven Tyler owns a home in the Kihei area of Maui. He's been known to hang out on Little Beach in Makena and participate in the occasional drum circle.
Lars Ulrich (from the band Metallica) is rumored to live in Launiupoko, on the west side of the island.
Baseball player Shane Victorino went to high school at St. Anthony High School in Wailuku, and has had a career playing with the Los Angeles Dodgers, San Diego Padres, the Boston Red Sox and the Philadelphia Phillies.
Retired ESPN announcer Chris Berman also calls Maui home, in the undeveloped area called Olowalu. There are few homes, and no urban amenities like traffic signals, fast food, and hotels. The area is popular for visitors who enjoy kayaking and snorkeling, as well as golfing and beachgoers.
Part Time Maui Residents
Even though they don't live here full time, three Maui devotees have businesses here:
Rock musician Sammy Hagar, who owns the Kahului Airport location of the Sammy's Beach Bar & Grill
KISS frontman Gene Simmons, who owns the Rock & Brews location in Paia of the California-based restaurant chain
Fleetwood Mac drummer Mick Fleetwood, owner of Fleetwood's restaurant on Lahaina's Front Street. Irony: he bought the house from his bandmate, John McVie.
Maui's Texans
Believe it or not, Texans like Maui too! The island boasts four celebrities from The Lone Star State who have taken up residence in Maui.
Willie Nelson not only lives in Paia, he owns a bar called Charlie's there. He's been known to play impromptu concerts with his sons.
Brownsville native Kris Kristofferson lives in our own Hana, and occasionally treats us to an impromptu concert.
Dallas native Owen Wilson also bought a home in an eco-village on Maui in 2008. Midland native Woody Harrelson owns two homes on Maui, and counts Wilson and Nelson as his neighbors.
They've been known to play poker with retired NBA player and coach Don Nelson, a Michigan native, who also lives in Paia.
Austin resident Matthew McConaughey also visits frequently with his wife, Camille Alves, and their three children. No word on whether he gets onstage with Willie and Kris.
Maui's "Queen"
Media queen Oprah Winfrey is the largest landowner on Maui. She owns 63 acres in Hana, as well as a 21st century farmhouse on the Thompson Ranch in Haleakala. The story goes that her personal trainer showed her the Hana land that he loved. But he had concerns that developers could purchase the land and turn it into condos. Oprah agreed, and bought the land herself to prevent the development. Former first lady Michelle Obama has been a frequent visitor.
Once you visit Maui, you'll understand why these celebrities frequent our island and want to live here.
Hana Kai Maui Beach Condos For Your Maui Visit
Ready to see Maui for yourself? We have a variety of different size condos for your Hana getaway. We're close to the beach, with uniquely decorated condos that can comfortably accommodate from one to six people, making it ideal for families. Reserve your next stay online or call us at 1-800-346-2772 from 7:00 am to 7:00 pm local time.