You may already know that one of Hana's most famous residents is Charles Lindberg, the pilot of the Lone Eagle Flight in 1927, is buried in Maui.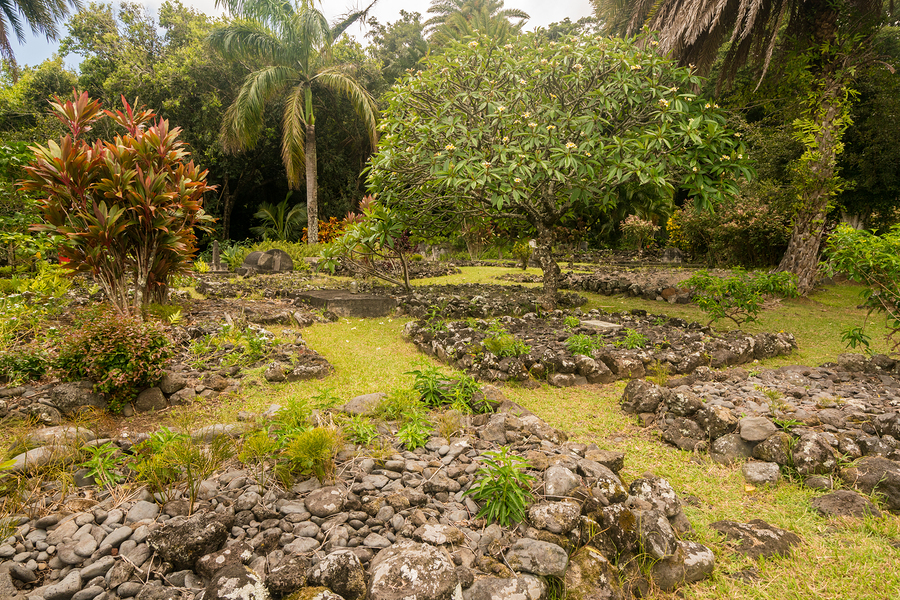 While he's best known as an aviator and author, there are a few things about one of Maui's celebrity residents that aren't always discussed in history class.
Building A Better Watch
Watchmaker Longines was the official timekeeper of the World Air Sports Federation, and was tasked with timing the famous flight. Lindbergh's time was added to the list of official aviation records.
After the flight, Lindbergh wrote to Longines and suggested a design for a watch specifically for pilots. Lindbergh knew what could help them fly better, and worked with the company to design a watch that pilots needed. The company has continued to produce the watch in various iterations for over 90 years. A detailed explanation of its design and function is available here.
The Original "Artificial Heart"
When Lindbergh's sister-in-law, Elizabeth Morrow, found herself with a weakened heart after having rheumatic fever as a child, surgery was not an option. There were no options at the time to keep the heart pumping in order to repair it. Lindbergh set out to build a device to facilitate it.
Working with the Nobel Prize winning scientist Alexis Carrel, Lindbergh created the "perfusion pump," a glass device that helped keep organs alive outside of the body while infusing them with substances that were needed to keep them alive.
While the perfusion pump was not perfected in time to save Elizabeth, the invention led the way for the design of the Jarvik-7 artificial heart 50 years later. The technology developed for the perfusion pump was also used to develop the first heart-lung machine, pioneered open-heart surgery and organ transplants.
The House In Kipahulu
Lindberg, and his wife, Anne Morrow Lindberg, were introduced to the area by Sam Pryor, a close friend who bought a home in the area before they did. After years of globetrotting, Lindbergh wanted to find a place where they could live peacefully. Enthralled by the area and the lifestyle, they bought their own vacation home in Kipahulu. Pryor was a Pan Am executive and engineer who also helped arrange financing for his NY-Paris flight in 1927.
The house was completed in 1970, had two stories, but had no television or air conditioning. Gas-powered generators provided lighting, and there were many gas-powered appliances throughout the house. It was at least 35 miles from the nearest town, and allowed them the privacy they wanted.
Burial In Maui
When Lindberg was diagnosed with terminal lymphatic cancer, he told his doctors that he preferred to live two days in Maui rather than two months in a New York Hospital. He returned to Maui for the rest of his life, and passed away on August 27, 1974, in the most beautiful place he'd ever seen. He was laid to rest on the grounds of the Lapala Ho'omau Church in Kipahulu, located 11 miles past Hana. Although Lindberg's grave isn't a grand statue or stately mausoleum, those who want to pay their respects to the famed navigator do find it.
Sam Pryor passed away in 1985, and is buried alongside Lindbergh, as is Pryor's wife. Pryor also buried his beloved six gibbons monkeys in the area.
After Lindberg's death in 1974, Mrs. Lindbergh left the island permanently, and eventually sold the house to Brian Love of The Beach Boys in 1989. The house was later sold to a New York couple who made plans to demolish the structure when locals stepped in to halt it. Unfortunately, despite local efforts to move the structure and turn the house into an area welcome center, the project didn't last. The deteriorating materials were dispersed locally, and the home, called Argonauta, is no longer.
Anne Morrow Lindbergh passed away at her second home in Vermont in 2001. Their granddaughter, Erin Lindberg, lives in a house near the famed location.
Staying At Hana Kai Maui Beach Condos In Maui
Whether you're a Lindbergh enthusiast or a historian, renting a Hana Kai Maui condo is a great place to stay during your visit to Maui.
Discover why Lindbergh loved living here, and extolled its beauty to anyone who would listen. From a cozy studio for two to a unit for a family of six, you'll have a perfect place to spend your Hawaiian time. Reserve your next stay online or call us at 1-800-346-2772 from 7:00 am to 7:00 pm local time.