Hana is known for being an out-of-the-way place to visit when you visit Maui. You may be wondering what there is to do besides the Road to Hana and stopping at unique shopping and dining spots. It's one of the places where the earliest Polynesian visitors settled. Here in Hana they found fertile ground and rainfall that was more than sufficient for farming.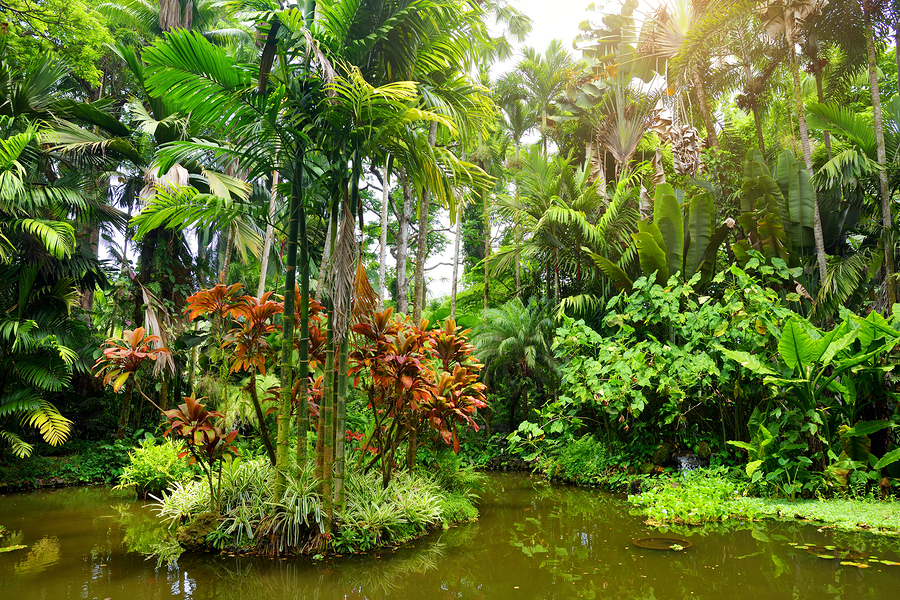 That rainfall still maintains Maui's lush, green flora. We're proud of it, especially since we like to think we have more of it than any other US state.
There is a wide range of flora that is unique to Maui, and to Hana. You can see it all in one place.
Kahanu Garden & Preserve
Kahanu Gardens is part of the National Tropical Botanical Garden, located on the Hana Highway. Kahanu is one of five botanical gardens that make up the NTBG and was established in 1972. The Gardens are situated in one of the Islands' last untouched hala forests and focuses on plants grown and utilized by Pacific Islanders.
The Garden's focus is preservation of tropical plants and sharing the knowledge. This not-for-profit institution works to save endangered plants from extinction and restore their habitats.
When you stop at Kahanu, you'll have the option of taking a guided tour with a local guide, or a self-guided tour where you can peruse the grounds on your own. You can view these plants up close and visit the thatched canoe house. A tour guide can give you more information about the area, the plants and their various uses by ancient people as well as how they are used now.
Kahanu is also home to Piʻilanihale Heiau, a National Historic Landmark that's believed to be the oldest and largest ancient temple in Hawaii.
Breadfruit
If you've never heard of breadfruit, you're not alone. Even foodies outside of the Islands don't know what it is.
Locally known as "'Ulu," breadfruit is a plant that's not native to Hawaii, but we love it anyway.
This flowering tree is related to jackfruit and mulberry, originating in The Philippines, New Guinea and the Maluku Islands. Breadfruit came to Maui from Asia as well as by British and French navigators during the Colonial Era. It's a staple food in Hawaii, with a texture like bread when cooked and a taste like potatoes. A single tree can grow to over 25 feet in height, and yield over 200 fruit in a growing season.
Kahanu Gardens is home to a wide variety of different types of breadfruit that are cultivated on the island. There are over 150 varieties of breadfruit grown here, along with:
Vanilla beans
Banana
Coconut
Sugarcane
Turmeric
With all these great locally grown foods, you create delicious desserts easily.
The Breadfruit Institute is located in the Gardens. The BI is dedicated to not only preserving but studying the different varieties of breadfruit grown at the Gardens and its applications for alleviating hunger and restorative agriculture.
You can learn more in the video from CBS Sunday Morning that discusses our beloved breadfruit.
Come Visit The Green Hana Kai Maui
Our lush green land is a place of pride, and we are ready share it with you. Hana Kai Maui offers unique beachfront condos with comfortable interiors, an outside lanai (balcony) and a full range of amenities. You may even find some breadfruit around the property.
Call to book your next reservations at 1-800-346-2772, or book directly online. We're open 8:00 am to 8:00 pm Hawaii time to answer all your questions.